Lions Love (...and Lies) (1969)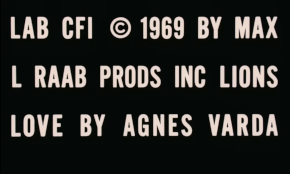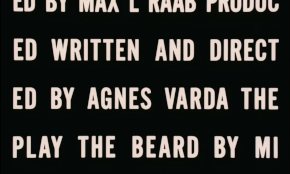 "Lions, Love and lies" stars a trio formed by Viva (One of the Warhol Superstars), and the writers of the musical Hair, Gerome Ragni and James Rado, who interpret famous celebrities in Hollywood who live fairly simple lives, just having fun, doing absolutely nothing all day, figures surrounded by mysticism, imagined living wonderfully exciting lives, in giant orgies, sexual figures a paradise for the normal people that in reality is no different from the normal lives of everyone else, minus, of course work.
One day, Academy award nominee, Shirley Clarke arrives at their houses, in this reality, the experimental filmmaker is obsessed by movie, so much so that she would kill herself if she suddenly couldn't make a movie, even if, for Clarke, a movie is never worth dying for.
The film, the directorial and actorial work are designed so that the spectator is always aware that they're watching a movie, a fiction, but it also goes it's way out to represent in a more documentary-like approach the great falacy that Hollywood represents, a place doomed eternally by it's former glory, a place where ironically there's no real place for art and cinema, only for fame, fame and fame.
The United States of America, the land of the stars! The land of the dreams!!!
★ ★ ★ ★ ★ ★ ★ ★ ★ ★ ★ ★ ★ ★ ★ ★ ★ ★ ★ ★ ★ ★ ★ ★ ★ ★ ★ ★ ★ ★ ★ ★ ★ ★ ★ ★ ★ ★ ★ ★ ★ ★ ★ ★ ★ ★ ★ ★ ★ ★